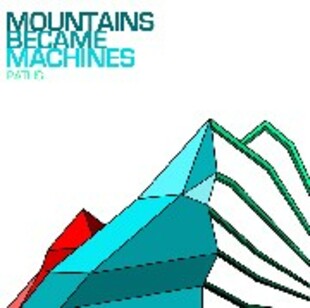 We all know that "Please check out my band!!!" is the kind of post we'd pretty much ignore on a messageboard if we didn't know of the person in question. It's akin to barging into a local pub, interrupting a conversation between the regulars and trying to flog them something, before hastily departing, never to be seen again.
However, a bit of honesty never hurts, and with an opening gambit of "Pretty much committing forum suicide, espescially as a first post, but here goes" I decided to read on. "Influenced by Cinematic Soundscapes, Pelican, Isis, Baroness, Mastodon, Mogwai etc" read the band's description, and the alarm bells starting ringing, a genre that can have a tendency to breed dull bands with not a lot of imagination between them, relying on delay pedals, and the tried and tested quiet/loud/quiet/louder formula, finished off with throaty vocals. When what's needed is something a bit special, to help you stand out from a mob of meerkats, and Mountains Became Machines certainly have that.
The three tracks on 'Paths', complete with swish hand-made packaging, clock in at 30 or so minutes, and sweep through a whole range of passages, taking in the above influences, but never to the point of tedium. The clever use of dynamics avoid the comfort found in repitition, and the music comes across as one long piece, a journey, rather than sticking to a traditional verse/chorus structure. Vocals are used fleetingly, and I'd go as far as saying that I don't think they're needed at all, as the music is strong and uplifting enough to stand up on its own.
A solid debut from a young band, complete with a production you'd find on a proper release, nevermind a demo. Well worth a few quid, and ones to keep an eye on.