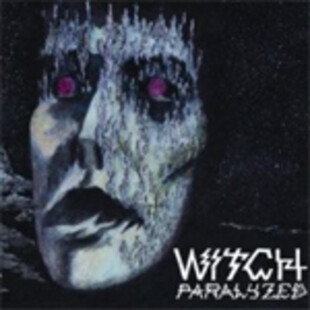 Fans of Witch's self-titled debut will have to wait till closing track 'Old Trap Line' on this new release to find anything significantly resembling their previous outing. It's the same Witch, but an entirely new dish. And I must offer my compliments to the chefs, for this is one tasty, tasty platter.
Imagine if you will that Witch's first album was a big slab of open fire seared bison. Seasoned with copious amounts of fresh marijuana and basted in whiskey. Think thick, heavy, slow-roasted riffs with earthly psychedelic intentions. This second album then would be more like a grill-cooked cheese burger with all the trimmings, laced with just the right amount of LSD. Think faster, messier, frantically-fingered with psychotic psychedelic intentions.
Yes, there's significantly less of the doom riffing on offer but, in its place we get extraordinary spaced out psych and punked-up garage rock in varying measures. The word 'punk' is now such a vague term in today's mutated musical lexicon that I am loath to use the word to describe anything this rockingly good for fear it would be misinterpreted. But, since I seem to have used it now I'll clarify that the 'punked-up' tracks on 'Paralyzed' (of which there are two or three) are of the late 70s, garage rock variety. Psychedelic punk-rock anyone?
This album reminds me very much of Deadbird's 'The Head and The Heart'. Not in its musical style, but in its character, vibe and structure. Just like that great record 'Paralyzed' is an album you can spend the whole day listening to on repeat. Believe me, I have done for the past week. It offers more each time. How much thought actually went into the track listing I can only speculate, but the changes in pace and intensity work brilliantly. If you're busy it can wash over you, unnoticed during the quieter moments but then it'll kick back in with a fast hit like '1000 mph' or 'Mutated'. But, if you sit and chill out to it then you can really appreciate the more spaced-out numbers. Particular stand-out tracks are the majestically titled 'Space God' and the ever-so-slightly Thirteenth Floor Elevators tinged 'Sweet Sue'.
I would certainly have been happy with just more of the same from Witch such was the quality and heaviosity of their mid-70s doom influenced debut. It seems like they've taken a turn picked up their instruments and strode coolly into the later part of that same decade and delivered a unexpected shot of psychedelic brilliance. Without doubt the first real contender for album of the year. Tasty.