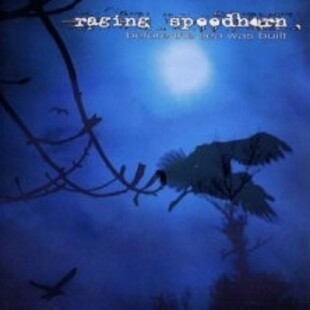 Birds tweeting? A clean guitar strumming jarring minor chords? Have I put the wrong cd in, or have Raging Speedhorn jumped ship and set sail for the land of Isis and all that is post-metal?
Thankfully, after a minute the cavalry arrives in the form of heavy guitars and harsh vocals and we seem to be in familiar territory. However, it is evident on this album that a lot of the booze-sodden Black Sabbath riffs have been traded in for something a lot more discordant, stripped-down and bleak. It defintely has more of a hardcore feel than previous efforts, and a quick perusal at the band's influences lists bands such as Orchid, Breach, Today Is The Day and Envy, makes you think if the addition of scene stalwart, Bloody Kev, on vocals is responsible for this shift in sound.
Clocking in around 28 minutes, this album is very focused and jammed full of collosal riff, and the addition of the atmospheric sound has done wonders. If this album had sounded like the previous effort then I would probably have given up on them, as it would have been a case of Raging Speedhorn by numbers.
Some people might accuse of Raging Speedhorn of cashing in on the current trend of Isis and Neurosis worship, but I think they've blended new atmospherics, and Bloody Kev's distinctive bark with their old sound very well, and it sounds very refreshing.