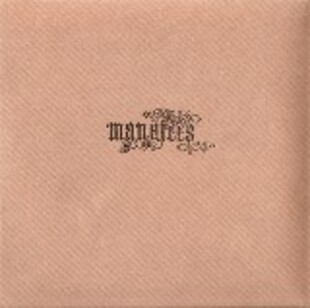 In a climate of heaviness where on a rainy day you just get more gloom from a slew of bands carving out their piece of the Neu-Isis cake, Manatees stick out like a black monolith of satisfied solitude.
They seem to have arrived at this sound naturally, without aping those bands, at least they don't wear it on their sleeve or scream on cue. For a three piece they have a fantastically well-realised sound, and it's not just the studio - live they fill up the room too, with added strobe hypnotics.
From the sullen opener, which is more Godspeed than Neurosis, having a bit of local twang amongst the atmospheric clanging, it just gets better, and the final track (indecipherable on the home-made sleeve), is just jaw-droppingly wonderful.
Before that we have drooling blues self-pleasurer Eugene Robinson from Oxbow giving it the full madman in your ear, which is never less than hair-raising. All in all there is more in these five self-released tracks than in most of Isis' recent output.
Not that anyone's comparing, of course!