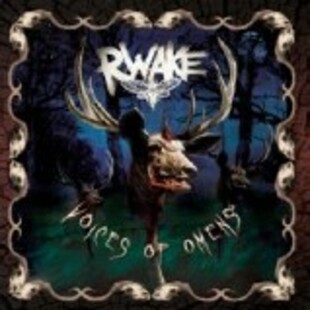 'Voices of Omens' is a complete conceptual package; the sludgy musical style and artwork depicting occult practices occurring in swampland both feed off each other like a parasite and its host.
The band's style is rooted in sludge but has evolved through years of playing so that now one collective foot of the band is submerged in primordial ooze whilst the other stands in the pool of progression. Comparable to Kylesa in their use of multi-layered vocals and bands like Neurosis in their song structures, Rwake's output is awesome to behold. The songs often start as acoustic guitar lines before overflowing into harmonized, sun-eclipsing riffs that will pull you completely into the music like a gator snatching prey into the depths. The band use additional instruments such as the mandolin, pianos and live samples to further add to the strange, ritualistic atmosphere and the songs quickly become more than the sum of their parts.
This is a highly accomplished, heavy, hypnotic and ethereal album that is already contender for album of the year.