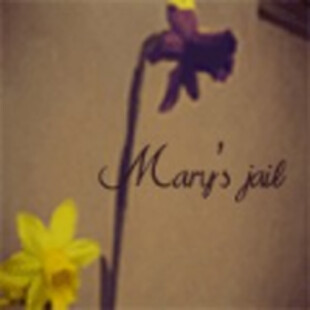 Upon receiving this record I had zero-previous knowledge of the band or their sound. Mary's Jail are not exactly 'stoner' or 'doom' or identifiably part of any of the other genres ninehertz covers. But with a few spins this record does have some good moments. In the press release that accompanied the record, the band describe their sound as "..rock music with grunge influences surrounded by psychedelic sounds and a touch of emo-indie rock." I didn't let this somewhat odd-sounding description put me off though. I remained objective.
To describe this records' sound, British bands such as Million Dead, Reuben and US bands like Red Sparrowes and Isis. The songs seem to fall into 2 categories, generally speaking: Introspective/Jammed out/LargelyInstrumental & Indie Rock-ish. The band hail from Bolzano, Italy and seem to derive much of their inspiration from US bands of the early 90's.
The album maintains a polished studio sound that allows the guitars to be heard over shimmering cymbals and rocked out sections. The other half of the record is more quiet and melodious. Overall it serves the song and makes for a pleasant listen if you are into repetitious beats and soaring guitars.
Standout tracks are: "Secret Garden", with its Isis-ish scapes and almost Red Sparrowes delayed & chorus-effected-guitar parts. The vocals even lean toward the stylings of Mark lanegan/Tom Waits in this one minus the bite of the originator of said style. Track 3 "Cold" is probably one of the most indie-rock songs in nature. Plenty of jangly guiars and lyrics about heartbreak, done in a very un-saccharine way allow singer Christian to tell his heartbreak stories.
Two instrumental interludes also appear on the album and seam-together nicely and provide an atmosphere similar to what their live shows are probably like.
Check them out if you like your rock soaring and a bit meldoic. Leave it alone if you are a pure-Doom afficianado who loves their Goatsnake or St Vitus. There isn't much on here that will cater to your needs.