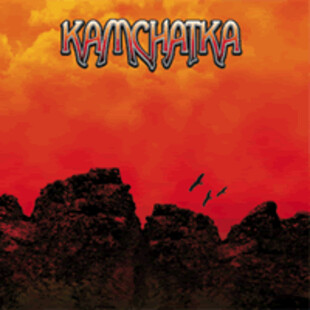 Sweden has traditionally been a great breeding ground for fine stoner rock bands, but if there has ever been a criticism of many of them it has been that they tend to tread a bit too close to their influences.
Kamchatka's influences are obvious but they are very different to the likes of Dozer or Truckfighters and tend to follow a more classic route more along the lines of Cream or Hendrix.
The album kicks off with a great psych riff in the form of 'Out Of The Way' before cracking into 'Seed' which sounds a bit like sending Queens Of The Stone Age back in time. It is on 'Mnemosyne Waltz' that they begin to sound a bit more of a traditional stoner rock band with a fuzz-laden stomp-a-long riff.
One thing that truly stands out about this album is lead guitarist Thomas Andersson. That man can shred! On 'Mixed Emotions' he really struts his stuff with one of the most wailing solos this side of 'Spanish Castle Magic'.
'I Love Everybody' brings to mind Five Horse Johnson (but then so does everything to me that has a whiff of slide guitar!) and one of the album's quieter moments, 'Daddy Says' is rather Brant Bjork-esque.
While there are obvious comparisons to be made, this doesn't sound like a late-60's / 70's rip off. This sounds like the real deal with such raw production and rich guitar tone - definitely one for fans of bands like Firebird, Nebula, Josiah and their predecessors. This album really has been never far from my side since it dropped through my door a couple of weeks ago. Another great power trio to add to the list.