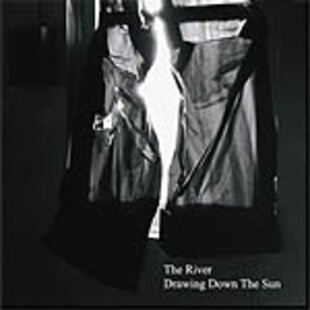 In the continuing argument over what is or is not doom, this one isn't going to cause much head-scratching. The River are described by their label as doom, and they've called their website doomriver.co.uk. They've even had support slots with Reverend Bizarre and Brocas Helm, so they should be proper horrible.
They get cracking straight away in the first track, with big guitars and a complete lack of melody, but oops! there's a female vocal that makes me think of All About Eve, except less wafty. The drums have got that nu-metal ping, presumably intended to help them cut through the guitars. The bass is solid enough - can't complain there. The track continues, and nothing really happens; no dynamic, no variation in mood or attack, no discernable tune. And that's the pattern for another 7 tracks. I keep hoping for a kickin' riff, but none emerges. A couple of times, something makes my ears prick up, but it doesn't last more than a few seconds. One track even has an extended Big Rock Ending - or maybe it's a jam. I can't really tell.
It's heavy, and if I turn it up, it's loud. It's bordering on gruff at times. The trouble is, it's not doom. That's not to say this is a bad band; Vicky can certainly sing, and the other chaps can play, but their problem is a complete lack of ideas. The result is music at the opposite end of the genre from folks like Warhorse and IX, nestling fluffily just over the line between doom and Evanescence.