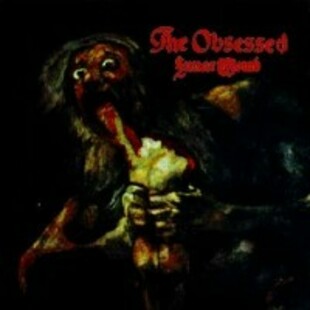 It's safe to say that if you're reading this then you really don't need an introduction to Wino and the Obsessed. The man is a legend; and throughout almost three decades has made music that, whilst not commercially successful, has had a profound effect on those who listen. A good example being Fugazi, a band formed when two sets of musicians from highly rated bands (Minor Threat and Rites Of Spring) bonded over their love of The Obsessed. The man and his music is well known to us all - Hidden Hand and Spirit Caravan have toured Europe many times and Southern Lord's compilation of demos and 7"s will no doubt have pride of place in you collections. If not, then why?
Originally released on the now defunct Hellhound label this seems to be something of a rarity now and strangely had never received a domestic release in the States. Assuming that you are familiar with the great man's work, the first thing you notice is the trip west from Maryland to California produced a slightly more laid back vibe. Hooking up with a new rhythm section meant marrying Wino's trademark biker snarl - "I'm gonna live to live, live for something to die for" - with a heavyweight treacle thick groove. The influences are still the same; Sabbath, Grand Funk and Blue Cheer, but the band stamp their own voice on it. Greg Rodgers drumming is pretty simple; but importantly it is heavy and powerful. Scott Reeder brought his fluid bass lines, but he also brought something else - songwriting. 'Lunar Womb' was almost half his baby. He even sings on 'Back To Zero' which was always the standout track to me.
If you don't have it then it really is an essential purchase. If you already have it then... hell, it's been remastered and repackaged. Although using the same painting as its basis they are a whole new set of photos, different layout and liner notes by Joe Carducci (Google the name if you're not a Black Flag fan).