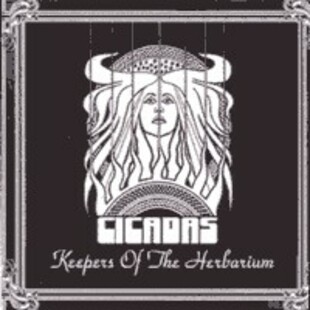 Cicadas, hailing from Farnborough, have really hit on something here. There's a fantastic feel to the five tracks on offer, giving the appearance of a label-released EP instead of a self-released CD-R demo. The music is a blend of stoner stylings that at times is magnificent - an assurance in their own ability allowing the music to flow perfectly. The sound, drenched in a mellow fuzz, is that of a lazy, stoned Sunday afternoon.
The influences seem to be the more chilled end of the genre's spectrum - the likes of Dead Meadow (especially at times in the case of Rob's vocals), The Heads or Brant Bjork. Indeed, the former Kyuss and Fu Manchu drummer's solo work appears to have been inspiration - probably the demo's greatest moment, the fantastically monikered instrumental 'Beard Like a Bush', contains the same jazzy lounge acidic stoner feel to it as the seminal 'Jalamanta' album.
Not that it's totally spacey pyschedelia, far from it - there's a definite Nebula-esque force driving the music along as well. All of which makes for a fantastic demo. Granted, there a couple of weaker moments that stand out, but they are far outweighed by the good. 'Keepers of the Herbarium' is well worth getting hold of, and Cicadas are certainly ones to watch.