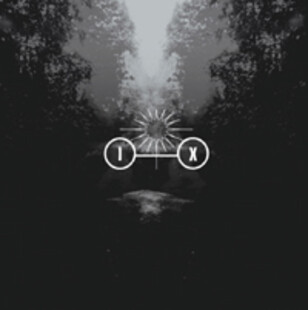 "It's too heavy for me to review on my own."
Well, that's all you really need to know, but for anyone looking for something a bit more descriptive, here goes.
The first of the 2 tracks, 'Mythopoeia', has a nice suspenseful intro in classic doom stylee, with Neurosis-esque teasing - you think it's going to kick in... but it doesn't... maybe this time.... When it finally puts you out of your misery, you get a relentless, pummelling guitar/bass riff and someone screaming down a well. Oh, and the speakers in Tim's car rattle like no one's business. "Soundscape" is a horrible word, but there are layers to what's happening here, and it unites in a mesmerising whole. There are creepy little post-rock sections and tribal drums, plus a masterclass in the subtle use of keyboards.
"I want them to be really big men cos they sound like giants!"
The second track, 'Stone Burner', clocks in at around 20 minutes long. Upon receiving this news, our housemate retired upstairs to listen to Belle & Sebastian. You've got a stuttering drum intro, like a funeral march, with mournful keyboards - and Tim is crying in the corner! And then it kicks in, and you've got Remote Control Doom - it does exactly what you want it to - it's like you think "hmmm, I want a change of tempo" and you point your remote and lo! A change of tempo - the drummer sounds like he's got a bus to catch! This keeps you listening and pulls you into the song. At about 17 minutes in, the room is shaking, and Tim's starting to talk about seeing colours, a sure sign this is a demo with major sit-down-and-blaze-up potential.
The great thing about IX is their grasp of dynamics. Their songs ebb and flow, with instruments layering on top of one another to create great washes of sound, and then dropping out to allow the accumulation to begin again. The vocals fit into this plan really well - they're full-throated and harsh, but positioned in the mix so that they work as one piece of the composition. IX's songs are not long for the sake of length, either - the song needs to be that long because the range of dynamics requires it. If we had any criticism at all, it's that the drums sound a bit flat, but honestly, that would be nit-picking.
"It's like a rather nasty episode of The X-Files - one with the Smoking Man in it."
This demo is a bit of a chameleon. Both of us had listened to it prior to sitting down to listen closely and write this review, and we were surprised by how different it was. What I heard while pottering about in my room, and what Tim heard in the car, was great, but it wasn't so complex. Sitting down with a cup of tea and paying attention makes the whole thing open out and offer details that really do merit the extra effort.
(Tim rambled - Linds took notes and tried to turn them into coherent English)