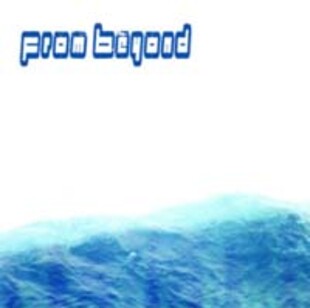 What we have here is a three track release from four piece Canadian band From Beyond, who describe their sound as a "cacophony of hypnotic rock 'n' roll". Lets see then... The EP kicks off with 'Tonic', and a southern states style slide guitar sound. It's good stuff, kind of like some of the bands on the Small Stone roster, although without the swamp drawl accent of the region and slowed down, ending with a enjoyable percussion-helped jam.
The two remaining tracks change tack somewhat. 'Twanger' is a slow, trippy song that builds through repetitiveness, creating an atmospheric, drugged sound. 'Sleep Little Monkey' follows suit, with a riff or jam thrown in to change the flow every now and again. On this last track, vocalist James Weir becomes more prominent, with an almost cock-rock styling that, while not enjoyable to these ears, is entirely competent and likely to please many others. In the heavier passages the sound does become slightly doom-ish, almost Spirit Caravan like, but without the bite of their dirty riffs.
It's a weird one to judge really, this EP, balancing as it does on a tight rope between mantric, atmospheric and, yes, hypnotic tracks and, well, boredom (which I have to admit to on a few occasions). I'd just about give it the benefit of the doubt though, and when the time comes for the full length album it will be intriguing to see if they can increase the interest levels, and create variety across a wider selection of songs.