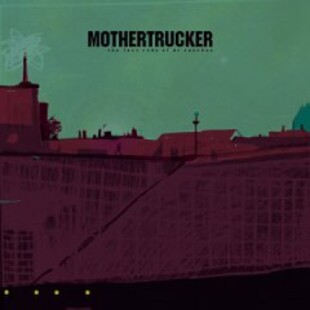 Ever since I first heard of Birmingham's Mothertrucker I had a feeling that I was going to like them, even if it was going off the daft reasoning that their name sounded cool, if not a bit dumb. And as 'Truckers of Steel', the opening track of 'The Last Ride of Dr. Sanchez', begins with a thunderous rumble, I know I was right, instantly. Sounding (possibly purposefully) not unlike the monstrous main riff from 'Children of the Grave', an impression is left instantly, and, with volume turned up, you can sit back and enjoy a truly joyous experience.
Huge, fuck-off, Sabbath-ian riffs dominate the tracks in a Karma to Burn 'Almost Heathen' era manner. And while this comparison may be a bit too obvious due to the fact that, yes, Mother Trucker are a vocal-less band, it is the way both albums focus the energy of each song on to each riff that bears note. The tempo is occasionally reduced to great effect as post-rock passages interconnect each song, but the general mood created is a grimy, groove-laden blast, similar to that created so brilliantly earlier this year on Porn's 'Wine, Women and Song'.
To get to the point, 'The Last Ride of Dr. Sanchez' is an excellent little album, the likes of which, up until a year ago, I thought I wouldn't hear coming out of the UK underground. If you have any kind of preference for heavy groove rock then hunt down this album. To put it as simply as I can, if I were in a band, I'd want them to sound like this.