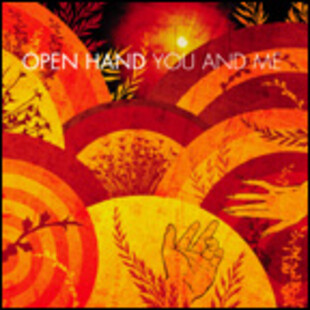 It's not often that Kerrang! turn me on to a band, lets face it, Terrorizer or Rocksound are where we're more likely to find stuff of interest. However, while flicking through the pages I spotted a review of Open Hand and liked it. So I got their new album 'You and Me'. Low and behold, it's actually pretty good, which is quite a surprise since Open Hand used to be a kind of screamo band, back in the day, touring with bands such as Thursday and GlassJaw. But then every one left bar vox / guitar man Justin Isham and he went all stoner, well, not stoner but similar after recruiting a new set of mates.
Pure concentrated evil comes straight out at you out of the box like Clutch fighting with Sabbath, then "Her Song" changes the whole thing, being far mellower and far smoother, listen hard and you'll even find some Soundgarden later on in there too. As the rest of the album develops you get the feeling that despite covering a huge range of musical styles it's a long way off a jack-of-all-trades.
Trading more perhaps on a grunge feel than a stoner one these guys are a welcome distraction and addition to the sometimes stale, follow-the-leader stoner that's about. Basically if you like stuff such as the more recent Desert Sessions, Orchestra de Deserto, and Hundred Reasons, then you'll like these.
All hail Kerrang!, you're not past it quite yet.