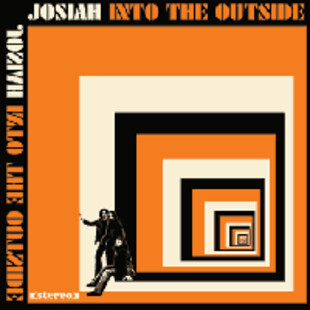 One glance at the albums retro styled cover should tell you a lot about Josiah's music without even listening to a note; unfair maybe, although you wouldn't be too far wrong. Opening up with a solid up-tempo drum beat and fuzzed up blues guitars, there's more than a hint of AC/DC & Skynyrd style 70's rock'n'roll.
However, this is no half baked attempt to emulate their heroes. Like the great Fu Manchu, Josiah probably don't even realise it's not 1973 anymore and seem intent on packing as many great riffs and hooks into every song as possible. It's this attention to detail and lack of filler material which raises the album above the garage rock by numbers wheeled out by the likes of Jet and which have earnt the band no small amount of respect on the UK underground circuit.
As for standout tracks, 'Bloodrock' contains the one of the best psychedelic rock choruses heard in a long time, proof that you can make a great vocal hook without using audible words while 'Beyond' contains some great delayed vocals and the most inspired blues riffing heard on the album. 'Sylvie' lowers the pace a little with an almost folk acoustic track reminiscent of Led Zeppelin's 'Bron y Aur' or Pelican's untitled 'Australasia' track, and makes an excellent respite from the full-on pace of the rest of the album.
If I had to find criticisms, the production is occasionally a little flat and the instruments don't always hit as hard as they could, even with the volume turned up. Also, while perfectly good album, there's not really anything here fans of the genre haven't heard before with the exception of the aforementioed 'Sylvie' and album closer 'Unwind Your Mind.'
Still, 'Into the Outside' is an excellent album, and as long as you don't approach it expecting any huge surprises or revalations, fans of the genre will find a lot to enjoy here, and there's enough on show to expect that Josiah will be more than capable of following it up.