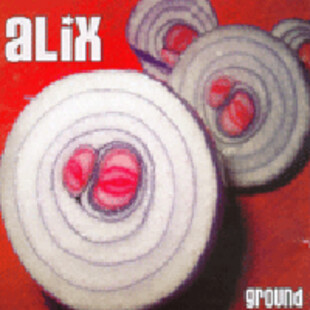 There are two things at first glance that make Alix stand out from the stoner rock pack. First is their nationality. With the notable exception of El-Thule, who are beginning to make a name for themselves, Italy isn't exactly known as a veritable hotbed of stoner rock talent. The second concerns the gender of the vocalist - females are few and far between in this occupation, in this genre.
Of these observations, the former has little relevance on the album - positive or negative (the lyrics are in English); the only purpose this knowledge serves is to assure us that the 'desert rock' tag Alix apply to themselves is unlikely to be a literal interpretation of their surroundings.
The latter of Alix's distinctions, however, is of huge importance to the make up of 'Ground'. Alice Albertazzi's voice inevitably stands out, and there's no denying the beauty that it adds to the music. Her range is also fantastic - from the mellow almost-whisper of 'Love', to the open-lunged belted-out 'Like A Flood' - it wouldn't be an exaggeration to compare her favourably with P.J. Harvey.
Yet all this would be for nought if the music were not up to scratch. Thankfully, this is not the case, and it perfectly suits Albertazzi's style and quality. The aforementioned self-styled 'desert rock' description becomes clear now. Influences on the Alix sound seem certain to centre around the Homme/Goss school of stoner rock - the self-titled debut Queens of the Stone Age album being the most obvious point of reference.
'Ground' is consistently strong across its nine tracks, and on occasion raises the bar even higher. 'I'll Be Gone' comes across like an outtake from Masters of Reality's Welcome to the Western Lodge album - complete with Albertazzi's range stretched even further to the point where she almost mimics Chris Goss' tone - before blooming into a truly beautiful acoustic chorus.
Album closer 'Love' harks back to a 60's psychedelica sound, complete with trippy lyrics to match - something, actually, that is common throughout the album: 'From the ground, then through the grass, you go sliding right in my hands, and when you move, you move around, you change the colours of the ground', from the title track, being a good example.
It could be argued that Alix, at times, owe a little too much to their influences, even taking into account the almost unique angle brought to the mix by Albertazzi. Yet it would be a heartless soul to deny that 'Ground' is a truly joyful, occasionally superb, surprising experience.