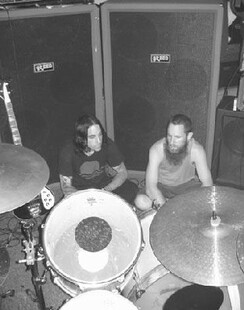 Om have made quite an impact since releasing their debut, 'Variations on a Theme' in 2005 - an album that lead our reviewer to proclaim "you could found a religion based on this sort of music!" With a third album in the pipeline, we spoke with bassist/vocalist Al Cisneros...
The first two Om albums and the split with Current 93 are all fantastic. 'On the Mountain at Dawn' and 'At Giza' are never off my turntable. Your first record label is called 'Holy Mountain' records? Is the record companies name being the same as the classic Sleep album a coincidence?
"Whitson of Holy Mountain chose that name for his label after an experience he had on Mt. Hood where some of the friends he was climbing with froze to death."
How is the third Om album coming along with Steve Albini?
"We begin recording in June. Rehearsals of the new material are going extremely well; we feel very positive about this one."
Southern Lord Records are releasing the third album. I really hope they can use their experience of pushing popular experimental bands like Sunno))) to bring Om to people that will appreciate your sound. How did that connection come about?
"Greg (Anderson - main man in Sunno))) and Southern Lord Records) had been talking to us since the release of 'Variations on a Theme' and we started negotiating with him toward the end of 06. The fact that his roster contained other, more experimental artists was an important factor in deciding to go with him for the next LP."
I was lucky enough to see Om play The Underworld for the first album and it was a truly mind-blowing set. Is anybody documenting any of the performances or recordings you are doing? Any plans to come back to Europe for the new album?
"We have been archiving footage and soundboards of the live performances. We will be playing Europe next month: Krems, Austria and Tilburg, Netherlands. And in July we are playing four dates through the UK. But for certain upon release of the next Om album we will be returning to Europe."
Have you heard of the successful 'All Tomorrows Parties' festivals (mainly in UK)? It has an excellent chilled vibe and an eclectic bill. Current 93 are playing in May. You would be a huge hit there. Have you heard of ATP before or been approached?
"Yes, perhaps in 08 Om will play."
Can you tell us a little about the drum legend that is your long-term musical collaborator Chris Haikus?
"He and I have been best friends since we met in 1987. We are like brothers. He lives with his wife and daughter way up in the mountains in Northern California."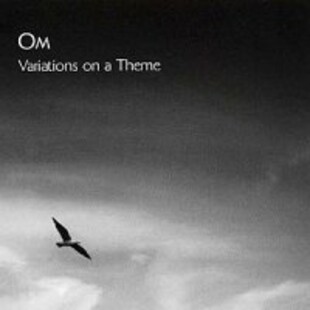 I read that a lot of the riffs, ideas and lyrics are almost channelled from you internally. Can you explain a little about that?
"They are constantly playing; I never feel like I create a riff, rather, the musician calls it into the open. The mind and the outer external instruments (nervous system, limbs, bass guitar, drums etc.) are just the bridges over which the thoughts and vibrations are carried."
Your music works brilliantly with the three sound layers. But have you ever considered adding any additional, spacey type noises into your soundscapes, like some bands do?
"No, we feel that would be unnecessary. We would always rather dig to find alternate structural approaches than supplement and overly embellish the work. Comparative to line drawing, we would rather work on the curves and movements, the relationships between the lines, their form, than add paint or what not."
Going back to the early 90's, how did people respond to Sleep live in San Jose and elsewhere around the time of Holy Mountain? Did you feel like you were ploughing an individual route at that time?
"It was definitely uncool, people we're caught between the death of hair-metal and the Seattle Alice in Chains package."
The video for Dragonaut is my one of my favourite videos of all time probably because it was a godsend as a Sleep fan from outside California to have something to see you all in action. Can you talk a little about the video?
"It didn't come out the way the band had hoped that's a certainty. We wanted a very simple production and communicated our plans for design to Earache. They sent out a British film crew and director/producer who had a way of bullshitting his way around every one of our requests. In the end the video was their rendition of what they interpreted from our talks. They never in the entire process checked with us to see if it was formulating to meet our vision."
Could you neatly summarise your philosophy on life and our place within the universe?
"The privilege of occupying a human body to work out one's negatives is essential and should be utilized to its fullest."
- - - - - - - - -
Om have just confirmed the Supersonic Festival 13th 14th July at the Custard Factory in Birmingham. With Mogwai, Wolf Eyes, Chrome Hoof, Pharaoh Overlord and more.
Picture from www.myspace.com/variationsontheme