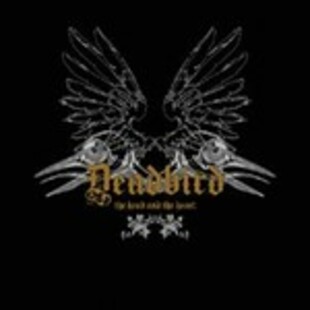 After producing one of the best albums of 2005 in 'The Head and The Heart', Deadbird have had a relatively rough 2006. Label troubles and line-up changes aside, the band are now focusing on unleashing their sophomore effort. We got some answers from drummer Phillip Schaaf about their recent past and what we can expect from Deadbird in 2007.
Ok so, Deadbird are a relatively new band but, you guys have all been around the block a bit. Please fill us in on your collective past collaborations, band incarnations and other projects.
"Basically, Chuck and I have played together since I started playing the drums. This band will always revolve around brotherhood, and the depths of that concept that are realized through musical expression. This band is about the riff and the blood."
Fayetteville, Arkansas. What's the 'scene' like round your way?
"Arkansas is pretty weird. We're cut off from a lot of things. We don't really care about the scene that we are in. We just want to bring bands through these mountains and get 'em high. People here like to get high."
You recently had a change of bass player, tell us how that came about and how Reid is fitting in.
"Todd left after a few years, and there are no hard feelings. Reid was who we always thought would play bass in this band. Things work in odd ways. The cosmos works out all of the troubling things for us."
Since we're talking changing personnel. Jay Minish (guitarist) joined you earlier in the year when Alan Short left. What has Jay brought to Deadbird?
"Jay loves thrash. Old school. Sodom and stuff. We play just a little bit faster now."
'The Head and The Heart' got an 'official' U.K release early in 2005. How was the record received as far as you guys can tell in the U.S, Europe and Worldwide? Has it lived up to or exceeded your expectations for it and how has it affected your plans/hopes/intentions for the new record?
"It exceeded our expectations fully. We thought we were just recording a demo. We never imagined that it would see release internationally. The new record is almost entirely different. We have been through a lot as a band and as individuals, so there is a lot invested in the new record. It has much more emotional density. It has killed us to make this record."
How has working on the new record been going in general and compared to the first record?
"It has been a very painfully slow process. Recording ourselves is something we hope to never do again."
Does the writing process for Deadbird differ from what you have done in other bands; is it a natural riffs to records process or are the songs meticulously constructed?
"We try to never force anything. We write what we are at the moment."
Do you have any firm thoughts on the album title/song titles or are you using 'working' titles?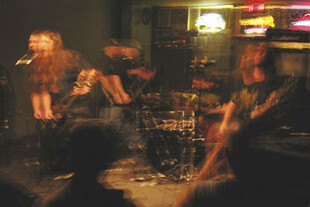 "The album is 'Twilight Ritual', some song titles are 'Into the Clearing', 'Rule Discordia', and 'Feed the Feral Flame', oh, and 'Death of the Self.'"
You've done a fair amount of touring in the U.S. Do you get out on the road as much as you would like and/or do you ever tire of it?
"We would live on the road if it were possible."
Any plans for European invasion/domination in the near future?
"All we need is the means to the end. We have talked to a few individuals interested in booking tours, but nothing has ever come to fruition. We are ready."
Since things fell through with Codebreaker Records, how's the search going for a new label and how's it affected your recording/touring plans?
"We don't have any money, but it is just like the beginning. Codebreaker gave us some publicity, which was very nice, but it would be great to have support from a label that is behind us. It's what every band wants. If it happens again, then great. I feel that there are people that want to hear the new record, and somebody will be brave enough to give it a chance. If not, then we'll just upload a torrent file."
The spoken passage towards the beginning of the first album about 'man killed the bird'. Where is that from?
"It's from the Joseph Campbell 'Power of Myth' interviews. The series is a fundamental ideal of religious text without subscribing to specific ideals of spirituality."
From where else do you drew inspiration for the Deadbird lyrics and are there any overall themes in the writing?
"The lyrics are drawn from everyday observations of life."
Which bands would you compare yourselves to and who would you say your biggest influences are?
"We try not to make comparisons; we do what we do because it's like breathing. We are influenced by numerous bands and artists. All those that throw their all into their art. The list would be too long to start it."
What has been on rotation on the Deadbird stereo recently and are there any hidden gems you think we should all be checking out?
"The new Converge is pretty heavy. A Twisted Christmas, tis the season. We get a little teary eyed over some Hank Sr."
So, what can we expect in the immediate future from Deadbird/how soon can we get our hands on the new album/see you on tour?
"The new album will not be available for a bit. we are doing a bit more tracking on the record, and then Billy Anderson will mix it in February or March, and we are already talking to some labels about working with us on this record, so it won't be available until mid to late 2007. I hate that it is taking so long, but we will post a song online, as soon as we get the final mix done.
Send pills to expediate the listening process. We have a split lined up with Burned Up Bled Dry - with the most brutal Deadbird song ever. Land O Smiles is putting out 'The Head and the Heart' on vinyl; we also have a track on the EyeHateGod tribute record 'For The Sick'. We plan on hating everything for a long while."
Click here to read the ninehertz review of 'The Head and the Heart'.