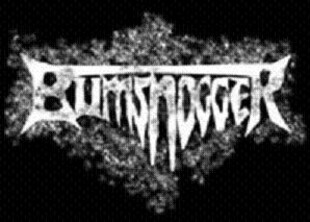 After five years, two albums, one tour, a split vinyl, countless chaotic, thrilling gigs, and a legacy of fantastic heavy music, Nottingham's finest Bumsnogger announced recently that they are to split. With one more gig left before their demise (at Nottingham Rock City on December 23rd), we spoke with guitarist Chris Kaye to find out why, and to look back fondly over the last half-decade.
So then, obvious question to start with - why are you splitting up and why now?
"It's getting too hard to get all six of us together on a regular basis to jam and gig. Grown up things are taking over and we just can't really do it anymore, which is a shame, because when we do get together it's fantastic. That's it really, nothing worthy of tabloid gossip."
You've just released 'Alcohol and Swine' (on Calculon Records) - did you know when recording it that it would be your swansong?
"I think a few of us knew, deep down, that the end of the line was approaching, but nobody would admit it, because real men don't talk about their feelings. I think it was always going to be a swansong though, as we've never been the most prolific bunch. I'm glad we got it recorded and out of our system though, it closed a chapter of the band and I think it does us justice."
What have been the highlights of your five year reign?
"Playing in a band with a great bunch of lads, and then seeing the effect that the music you have created has on people. It's usually a good effect. Meeting so many cool people around the country along the way has been great too. I think it's safe to say that Bournemouth beach (check the 'Bum the Missing' tour diary linked at the bottom of this page) was a personal highlight for the band."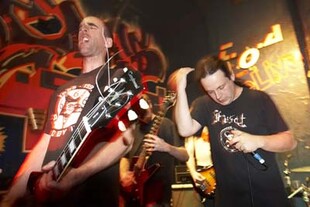 Best and worsts over your 'career':
Best gig you ever played?
"The 7" release gig with Among The Missing at The Old Angel. It was rammed, big mosh, heckling, booze everywhere and stage-diving"
Best band you ever played with?
"Among The Missing, our kindred spirits, a great bunch of lads."
Best heckle directed at you?
"Far too many to mention, but the best heckle I ever heard was one Podge directed at a rather shoddy hardcore band, "Play one the band knows!""
Favourite song you recorded?
"'Trampling the Infidels With Hooves of Hot Iron' off the 7""
Best review ever received?
"Too many to mention - ninehertz, Rocksound and Kerrang! have always been very very generous to us though"
Worst review ever received?
"From Bloodstock 2003, 'They looked like a nu-metal band, and they sounded like a nu-metal band'"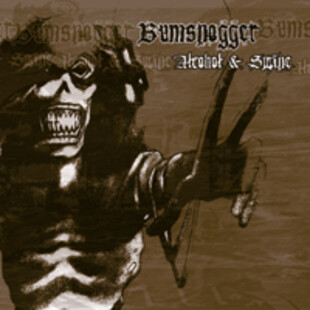 Weirdest place in the press you were mentioned due to your name?
"Does a full page interview with the band in Bizarre magazine count? That was a great issue too, there was a photo of some old blokes who'd injected saline into their ballbags, fucking crazy!"
Any regrets? Have you achieved everything you wanted to do when you started?
"We regret nothing. At the end of the day, it was started as a joke, but to look back at all the gigs we've played, who we've played with and the music we've released, I think it's fair to say we are proud of our achievements, and we've done the best we can."
With the end of Junior Showtime promotions occurring at a similar time, can anything be read into the current state of Nottingham 'scene'? Are there any bands in Nottingham with the credentials to fill the void that will be created by your split?
"It's nothing to with the scene, just that two of us are retiring, so to speak. There are a lot of great bands in Notts though, like Army Of Flying Robots, Sanzen, Hordes Of Satan, Ape Of Death and Dead On A Rival. Notts has a fine heritage for this kind of music, so long may it live on.
I don't think we'll be leaving any kind of void, as there will always be young men getting shitfaced in The Old Angel who'll think it's a great idea to form a band."
While we are talking about Junior Showtime, how did Everything Went Heavier go this year for you? Why did you decide, as a promotions collective, to call it a day and retire the EWH all-dayers?
"It was another great success, loads of mint bands and people turned up and a fun day was had by all.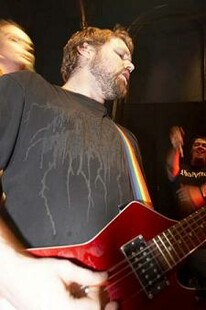 We called it a day, as myself, CJ and Andy no longer have the time to commit to it and got fed up with little things like bands turning up late with no gear, and bands asking for stupid amounts of money. Looking back though, we've put on hundreds of bands, for no fiscal incentive, so we've done our bit for sure.
It would be nice to think that some other people will take on the promoting mantle, as it's been taken for granted over the years that there'll always be gigs of that nature on at The Old Angel "
Did you enjoy filling in on bass for Black Eye Riot at EWH and in Sheffield?
"It was an experience to say the least. I've always been a massive fan of them and the previous bands they've been in. So to step in was a career highlight for me. Even though it was a completely last-minute thing, I still thoroughly enjoyed it"
How do you think you did?
"I think I did alright considering I was absolutely shitfaced, and had one eye on Dex and Willis."
What future plans exist for the six heads of the 'snogger? Any bands on the go?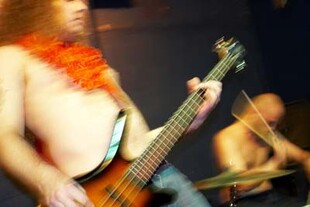 "My other band, Cape Canaveral, are also calling it a day, so I'll be making do with playing bass in a 70's rock covers band called Bad Date. Podge has got his label, Calculon Records, and is also playing bass in a sludge band called Cobra Reynolds. Mars and Andy are threatening to start a brutal hardcore band called Red Stryper, after CJ turned into Axl Rose and stole the rights to the name Jesus Of Spazzareth. I think Mars is sorting another sludge band too. Richard is taking up semi-pro photography on a part-time basis. John is sticking with married life."
With age and responsibilities being factors in the split, will you all become more respectable, sober individuals as of 24th December?? Drinking a glass of wine in the pub, checking your stocks in the FT, finding your music tastes become more 'civilised'?
"Not a fucking chance. On the 24th of December we'll have gargantuan hangovers and be contemplating the next boozy do. Not being in the band won't stop us being friends and enjoying a good night out."
Have you got anything special in mind for your final gig? Will there be any tears?
"We'll do what we've always done. Turn up, get pissed, have a laugh and try our best to get through a set without making too many cock-ups. It will be an emotional night though, and we're looking forward to seeing loads of mates and giving the band a good send-off."
And finally, when is the re-union stadium tour planned for, and which rock behemoths have been pencilled in to reform as support?
"2027, with Bad News and Spinal Tap supporting"
And with that, they're gone, as Keyser Soze once kinda said. It's been an entertaining journey for all involved, and the memories created will live long in the heads of many people around the land - myself included. I'll still be sat at home every now and again, putting one of the EPs in the stereo and singing along to the likes of 'Dutch Fisting', recalling gigs of heavy, loud, ugly sludge music, always played with a beer, and more importantly always with a smile. Bumsnogger 2002 - 2006 - rest in peace.
Live photographs taken at Everything Went Heavier 2006 by Ralph Barklam (www.myspace.com/ralphphoto).
Links:
Ninehertz Bumsnogger links:
News item: 'Bumsnogger - the end' announcement // Bum the Missing tour diary 2005 // Split 7" review // Live review (1) // Live review (2) // Live review (3) // Forum thread about this article